Lady in The Men's Room – Now available for ORDER!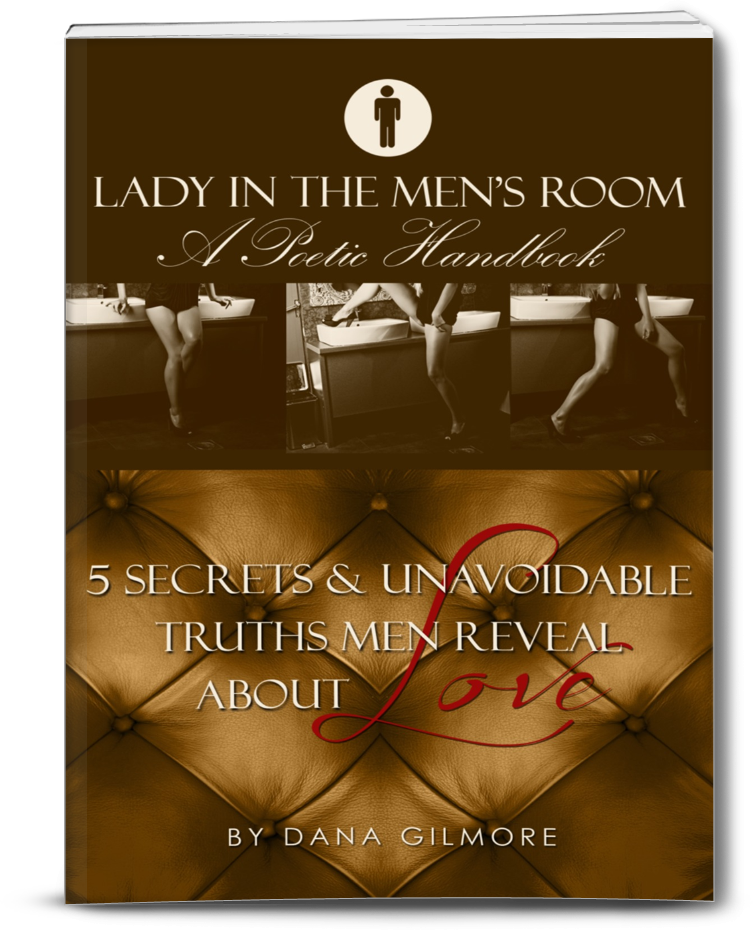 I am so excited to share this handbook with you! For the past few months, I have been interviewing men and spending countless hours researching and writing about important relationship topics. If you have my first CD, 'Tonight…I Jus' Wanna Write' or if you've checked out any of my "Wife, Woman, Friend" videos, then you already know why fans and fellow poets call me The Heart of Spoken Word. I like using poetry as a way to creatively address the matters of the heart—good and bad. I want to encourage healthy relationships while not shying away from the hard-core truths. The poems in Lady in The Men's Room are a reflection of joys and pains, but always raw and real<–that's how I like to keep it.
I must warn you, this book is the TRUTH. The men that contributed were extremely straightforward and honest as they answered questions about women, men, love, and relationships. In fact, they were so transparent that most of them asked to remain anonymous. Haha!
Ok, I'm not going to go on and on about the book, but doggone-it I want you to have it! Order Lady in The Men's Room and DOWNLOAD YOUR COPY TODAY! Anddddd, I can't wait to get your feedback!
WHAT READERS ARE SAYING…
"Some woman is going to get free reading Lady in The Men's Room." -Jon, Writer/Poet, Atlanta
"I learned a lot about myself and I am a MAN!" -Johnny, Program Analyst, Houston
"Exactly what I needed! This book is a life saver!" -Kiyan, Songwriter, Los Angeles
"Written in true Dana Gilmore style. Raw! Real! Revealing!" -Wendy, Real Estate Agent, Atlanta
"It's everything you wish you knew before you started dating." -Kamilah, Founder of A.D.O. Digital, San Antonio